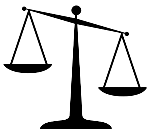 Purchase a Pro-Leagle Valuation
Pro-Leagle offer expert, personalised Freehold Purchase Valuation Reports and professional DIY desktop surveying software via our sister company FreeLee.
Get an email Welcome Pack at the main Pro-Leagle website for more information
With both services, provision of personal details and payment can be carried out online.
Professional Freehold Valuations at
Express Valuations (1-2 working days): £115.00 per flat
Standard Valuations (7-10 working days): £99.00 per flat
Experienced with Property? Try DIY at
Value the freehold yourself via our sister company FreeLee
Professional desktop surveying app: £25
For both of these options you will need a copy of the lease for each flat. You will also need to give realistic current market values for each flat in the property. Improvement works to each flat can be taken into account.
Call 020 3637 5189 between 9:30am and 5pm weekdays to discuss your requirements.