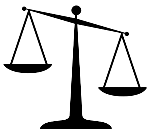 Freehold Purchase Valuations with Pro-Leagle
Pro-Leagle provide Freehold Valuation Reports Nationwide detailing the accurate price of your Freehold.
Our valuations are suitable for statutory Freehold Purchase, known as Collective Enfranchisement. They are also a good starting point for informal negotiations.
You should always obtain a professional valuation before negotiating to buy or sell a freehold. This could save you thousands. Still not sure if it's worth it?
What Do Leaseholders Pay for When Buying a Freehold?
Leaseholders purchase ownership of the land on which their property is built. The value of this land is made up of several components. The Leaseholders must financially compensate the Freeholder for:
The loss of the Freeholder's "Reversionary Interest". This is because the Freeholder will no longer be able to regain possession of the Freehold at the end of the lease.
Ground rent owed to the Freeholder under the existing terms of the lease. This would have otherwise been paid over the lifetime of the lease.
If a lease has less than 80 years remaining the increase in the value of the property caused by Freehold Purchase must be shared 50:50 with the Freeholder. This is known as "Marriage Value".
Not all Leaseholders in a building need to take part in the purchase. The Freeholder may need to be compensated for missing out on hypothetical profits due from non-participating flats seeking future lease extensions. This gives the freehold an additional "Hope Value".
Determination of the Freehold Purchase Cost
The cost of the Freehold Purchase (also known as Collective Enfranchisement) is calculated using several key pieces of information:
The annual ground rent paid to the Freeholder for use of the ground on which the building is situated.
The length of the leases owned by Leaseholders in the building.
The value of each flat in the building taking into account any improvements.
The location of the building (freeholds are more expensive in prime real estate areas).
The number of leaseholders in the building who decide to participate in the Freehold Purchase.